Drive Aloha Fridays at Ocean Pointe Community Center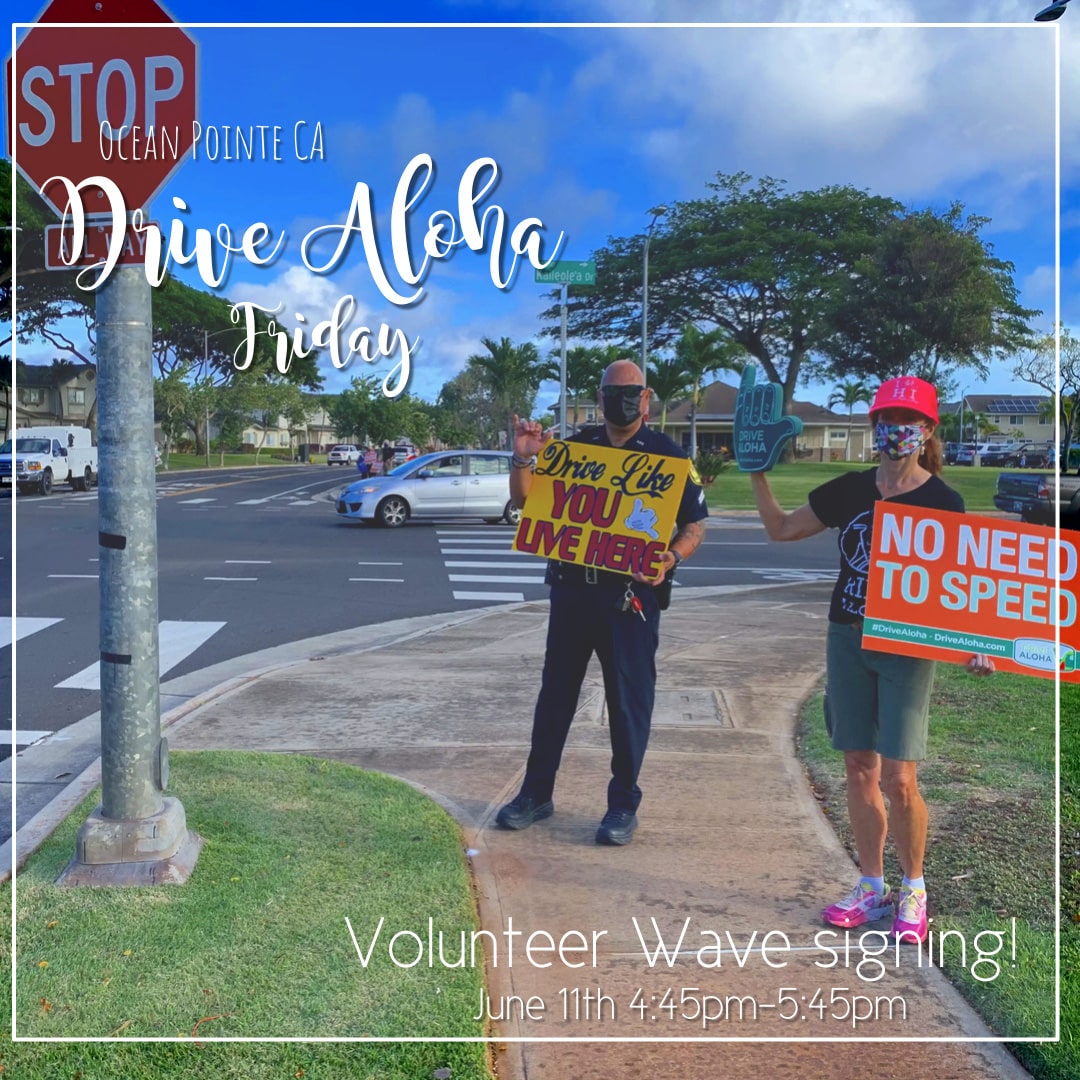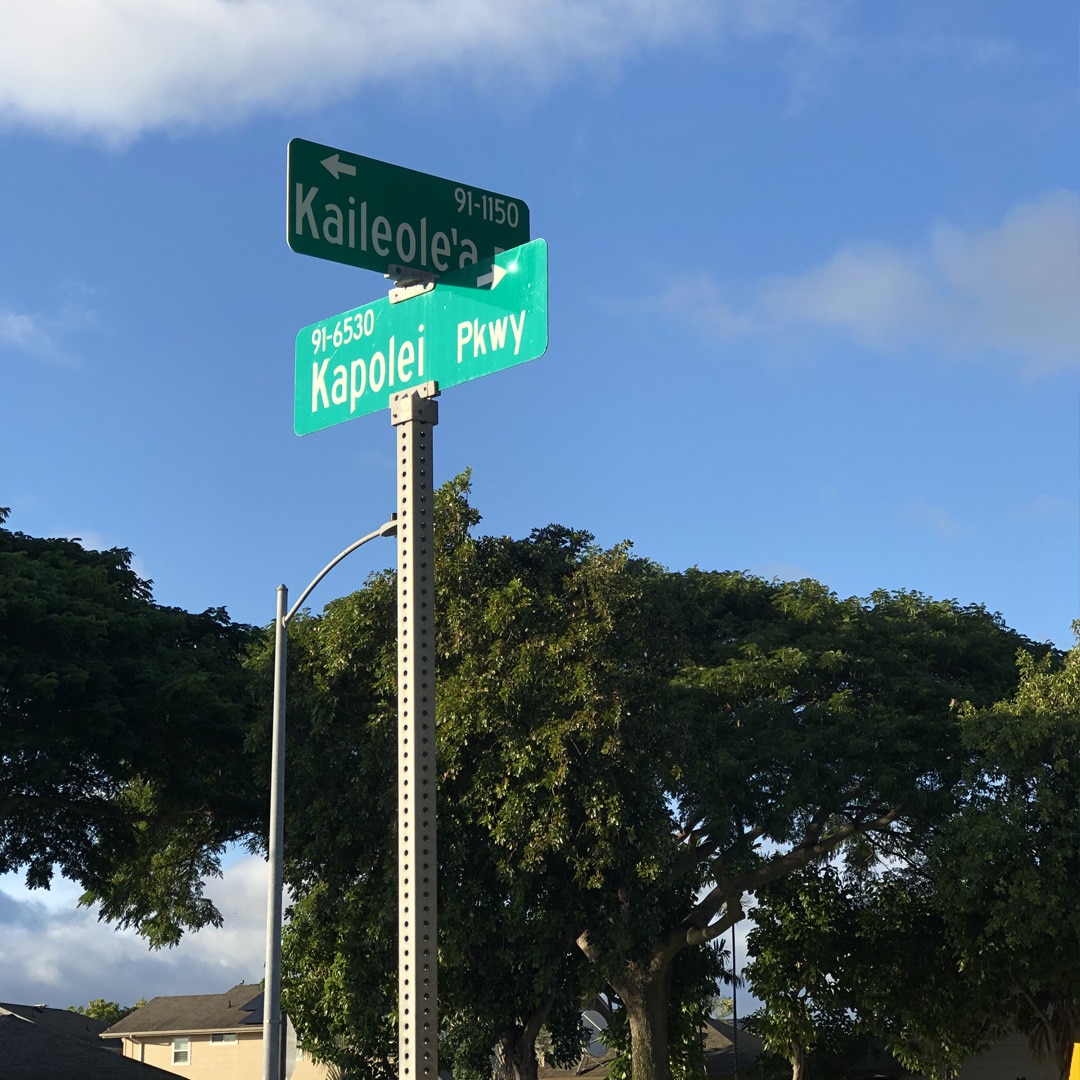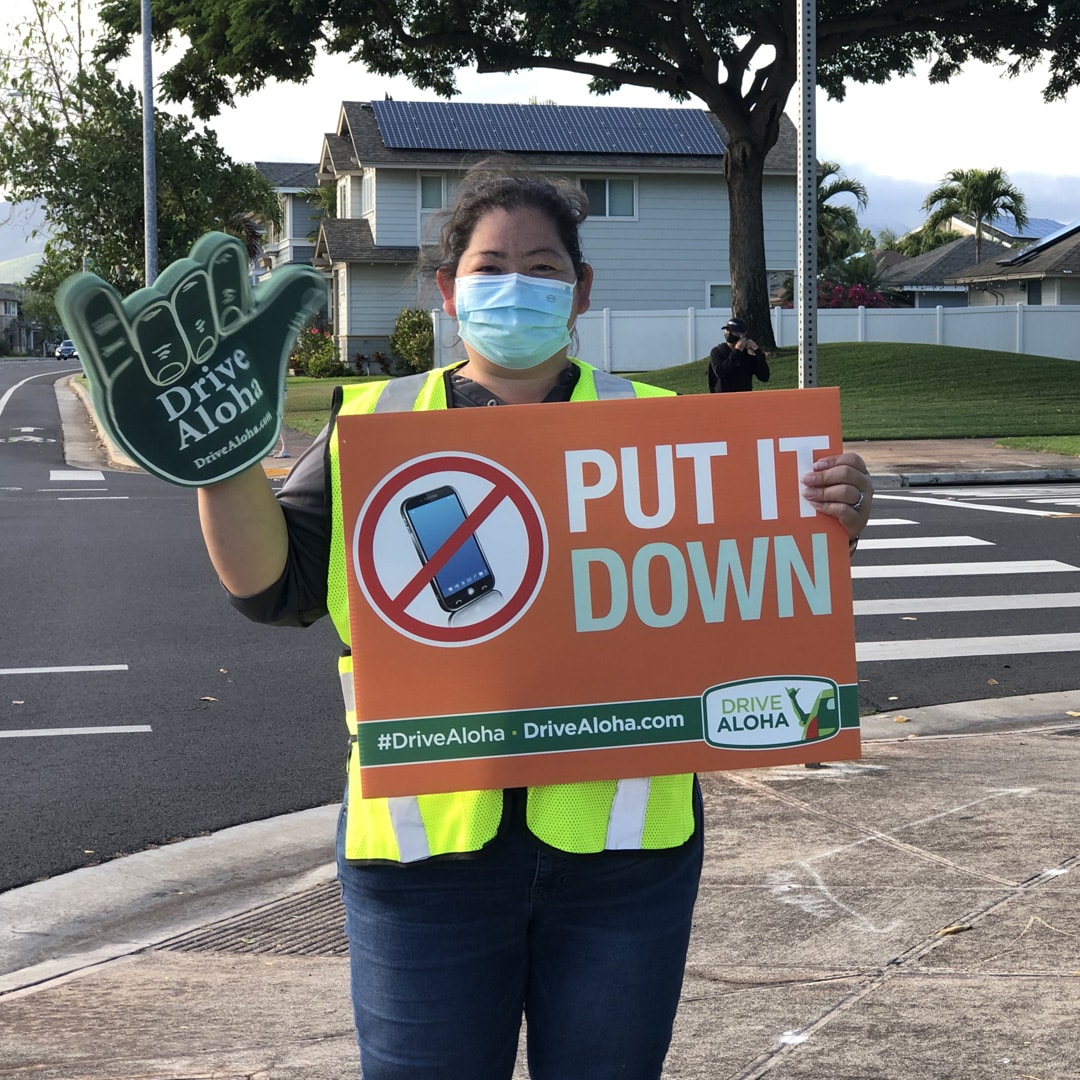 The residents from the Ocean Pointe Residential Community, HPD, Hawaii Bicycle League, and DTRIC Insurance joined in a Drive Aloha Friday socially-distanced traffic safety sign waving event at the intersection of Kapolei Parkway and Kaileolea Drive. We reminded drivers to slow down, stop and look both ways before they proceed. There has been too many close calls at this traffic hot spot, so let's join in to prevent an accident before it happens!
Join us at the next two Drive Aloha Friday traffic safety sign waving events:
June 11 from 4:45pm – 5:45pm
October 8th from 4:45pm – 5:45pm
When you pledge to practice responsible, courteous, and safe habits on the road, you become a Drive Aloha Ambassador. We'll send you a Drive Aloha window decal to proudly display your commitment to promote traffic safety!