Distracted Driving Awareness Sweepstakes
Enter to Win one of (3) $50 Gas Cards
Join us in recognizing Distracted Driving Awareness Month this April by sharing your
"Drive Aloha" story where you've experienced or witnessed a positive and courteous driving behavior
that helped to make our roads safer and friendlier and enter to win one of (3) $50 gas cards!
Fill out the form below and tag a friend on the DTRIC Sweepstakes Instagram post for a chance to win! Enter before April 30, 2021.
Show Your Support with a Drive Aloha Window Decal!
Proudly display your status as a Drive Aloha Ambassador with the Drive Aloha window decal. When you take the pledge and complete the information below, we'll mail you your very own Drive Aloha window decal, as well as email you additional tips and Drive Aloha information.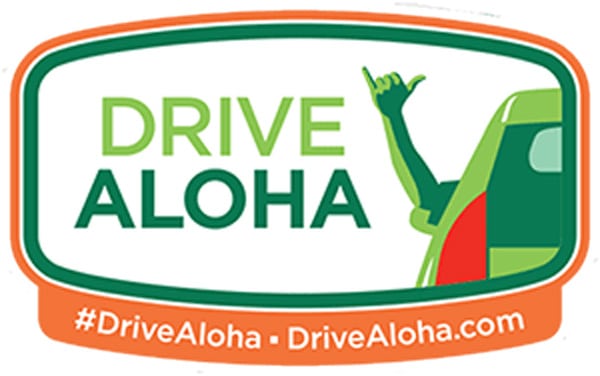 What does it mean to "Drive Aloha"?
"I was waiting at a stop light and saw an elderly kupuna crossing the street when the light turned on her. Without hesitation, everyone waited patiently for her to finish crossing the street and then went on their way. Way to show Aloha!"
"I saw a family of three riding their bicycles on the road and they were all wearing a helmet and enjoying the ride."
"I always remember to use my turn signals and wait for my turn when at a four-way stop. It's awesome to see people smile and give a shaka when they pass!"