DTRIC Gold Card
Dealing with a roadside emergency can be a stressful experience.  So the next time you find yourself in need of assistance, let the DTRIC Gold Card come to your rescue.  Whether your battery dies, you get a flat tire or accidentally lock your keys in your car, help is just a phone call away any time, day or night, 365 days a year.
What are the Benefits?
Here are some of the services available to you as a DTRIC Gold Card holder*:
FREE towing to your home
FREE battery jump-start
FREE delivery of up to two gallons of gas
FREE professional locksmith services for your covered auto (up to $100)
FREE flat tire service and roadside tire changing
If you need Roadside Service please call us at 1-888-443-8742.
How Can I Get the DTRIC Gold Card?
The DTRIC Gold Card is FREE when you purchase collision coverage, comprehensive coverage, and towing & labor coverage combined among all of the vehicles insured under your DTRIC auto policy. DTRIC Gold Card services are available to ALL vehicles that are insured under the same policy.
Already a DTRIC Gold Card holder and need assistance? Call 1-888-HI-DTRIC (1-888-443-8742) anytime!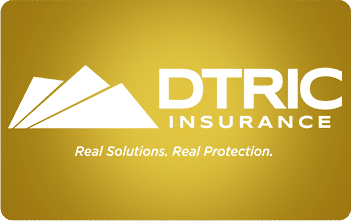 But Wait, There's More!
DTRIC Gold Card holders can also take advantage of the following discounts and savings:
Rent cars anywhere in Hawaii at reduced rates from Budget Rent-A-Car and Enterpise Rent-A-Car. Use the DTRIC reservation code listed on the back of your DTRIC Gold Card when making reservations.
Get rental collision damage waiver exemptions on vehicles rented in Hawaii from Budget Rent-A-Car and Enterprise Rent-A-Car.
Learn more about the DTRIC Gold Card by becoming a DTRIC auto customer today! Click here and get started with a FREE, no-obligation Auto FastQuote.
* Please note that Gold Card holders may have up to three service occurrences per policy, per term. Some restrictions apply. Service occurrence limit excludes vehicle rental benefits. Once service occurrence limit is exceeded, your specific vehicle coverages will apply.
Want to see how much you can save? Get a free, no-obligation DTRIC Auto FastQuote online right now!
Our knowledgeable DTRIC representatives can assist you with a free, no-obligation home insurance quote – just call 92-DTRIC (923-8742) or 1-877-923-8742 (neighbor islands toll-free) to get started.
Prefer to work with an independent insurance agent? Find an agent near you.