May is Hurricane Preparedness Month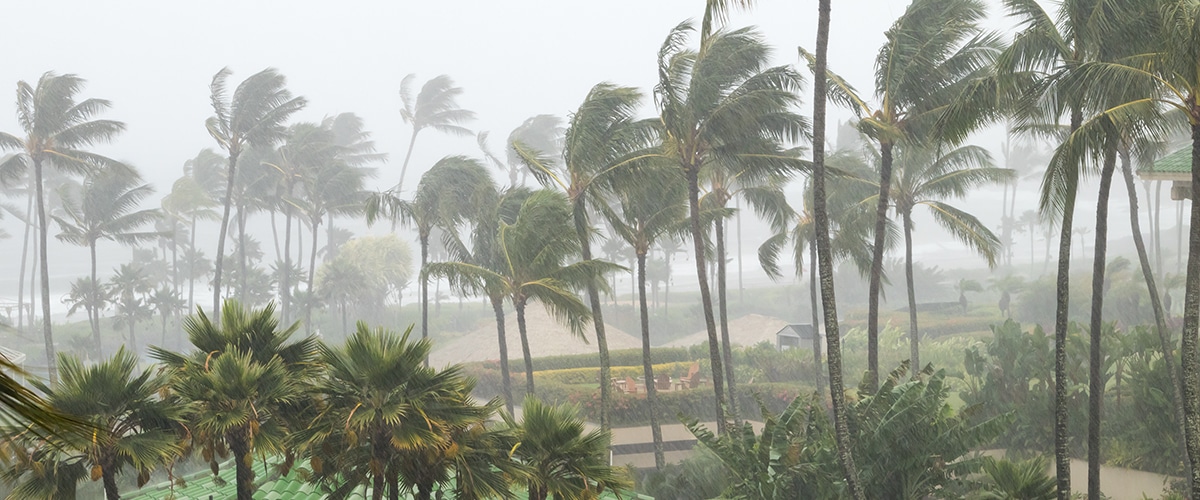 Are you prepared for the upcoming hurricane season? June is the official start date of the hurricane in the Central Pacific region, and the best time to prepare is now in the "calm before the storm."
1. Know the different hurricane threat levels
Understanding the difference between a hurricane watch and warning – and what actions you should take when they're issued — can help you and your family take appropriate precautions and stay safe. A hurricane watch means that hurricane conditions (sustained winds of 74 mph or higher) are possible within the specified area. Hurricane warnings indicate that hurricane conditions are expected or occurring. During a hurricane watch, prepare your home and review your plan for evacuation in case a hurricane warning is issued.
Once a hurricane or tropical storm warning is issued, insurance companies will not underwrite new homeowners, renters, or personal auto insurance policies or allow any changes to existing policies.
2. Invest in hurricane clips
If your home was built before 1988, it's a smart idea to install hurricane clips to keep your roof from blowing off. This investment can prevent catastrophic structural damage to your home.
3. Trim tree branches regularly and put away loose objects
Hurricane-force winds can turn large tree branches and other items like garbage cans into dangerous projectiles. They can shatter windows, putting your family in danger and causing further wind and rain damage to your home during a storm. Trim tree branches on your property and store or secure loose items, including trash bins and patio furniture.
4. Compile a detailed home inventory
Document your personal items before an impending natural disaster occurs. Should your personal property get lost or damaged during a hurricane, a detailed home inventory with photos and videos will be helpful with your insurance claim. You can even use your smartphone camera to document the exterior and interior of your home and property.
5. Review your homeowners or renters' policy coverage with your agent
Reach out to your insurance agent to ensure you have adequate coverage for your needs. If you've made improvements to your home, you may need additional coverage on your policy. It's also a good time to check your deductibles. Make sure you know what you'll be expected to pay if a hurricane damages your property.
Bundle Your Auto, Homeowners, or Renters Insurance and Save!