National Tsunami Awareness Month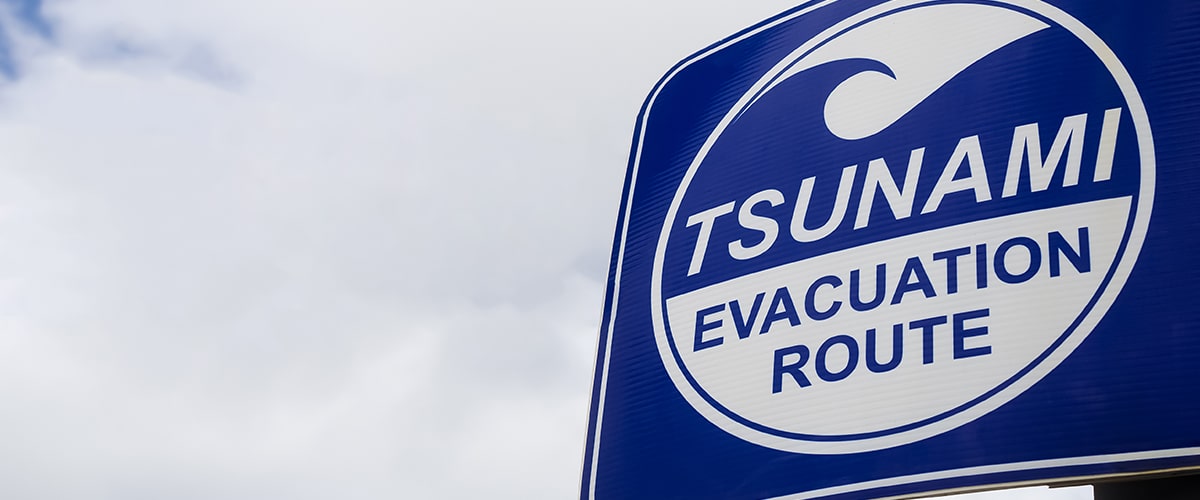 As Hawaii is located in the center of the Pacific Ring of Fire, we've experienced the dangerous and sometimes devastating effects of tsunami. Being prepared to react when a tsunami risk arises will help protect your loved ones and your property.
Check that your home, workplace, children's schools, and day care centers to learn if they are in a tsunami inundation zone. Plan your evacuation routes from these areas and practice them. Emergency planners recommend going inland for at least two miles and getting higher than 100 feet above sea level. Talk to your insurance agent as your homeowners' policy may not cover damage from a tsunami.
2. Know the difference between a tsunami watch and warning
A tsunami WARNING means a tsunami may have been generated and could be close to your area. A tsunami WATCH means a tsunami has not yet been verified but could exist and may be as little as an hour away.
3. Be prepared to file a claim in the case of a disaster
A detailed home inventory using photos and video is helpful should you need to apply for insurance claims and disaster aid. Important papers to have on hand include insurance policies; birth and marriage certificates; wills; deeds; financial information such as account numbers, recent tax returns, stocks, bonds and other negotiable certificates; driver's licenses and other personal identification.
Bundle Your Auto, Homeowners, or Renters Insurance and Save!