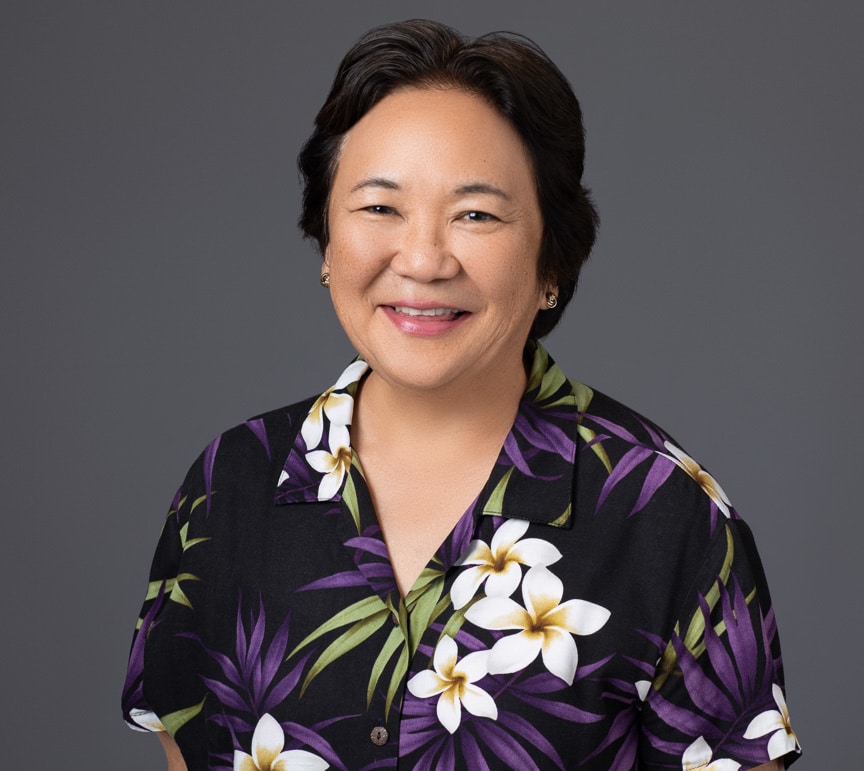 Vice President/Chief Financial Officer
Ann Nakagawa
Ann Nakagawa leads the accounting and financial operations of DTRIC Insurance as Executive Vice President and Chief Administrative and Financial Officer. She has more than 25 years of insurance experience in Hawaii.
Prior to joining DTRIC Insurance in 2015, Ann served as the Chief Financial Officer at the Hawaii Housing Finance and Development Corporation, the State agency responsible for financing and developing affordable housing. She also spent 17 years at Farmers Insurance Hawaii as Vice President, Treasurer and Director overseeing the financial and administrative operations of the company. Ann also held positions with Grand Pacific Life Company, Ltd. and the Hawaii Insurance and Guaranty Company Ltd.
Ann holds a master's degree in Business Administration from the University of Hawaii at Manoa and a Bachelor of Science in business from the University of Colorado at Boulder. She is a member of the Hawaii Society of Public Accountants and American Institute of Public Accountants. As an active participant in the community, she donates time and resources to support her church and enjoys disaster recovery construction work.