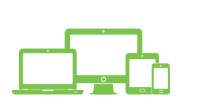 Online

Telephone
Contact DTRIC to assist with policy changes and payments with a credit card:
Call DTRIC Customer ServiceLine

Oahu: 1-808-944-5400
Neighbor Islands toll-free at 1-888-944-5474

In-Person
Pay at a First Hawaiian Bank branch, visit their website for potential branch closures due to COVID-19.

Mail
Mail a check to:
DTRIC Insurance
P.O. Box 30920
Honolulu, HI 96820-0920
Be sure to include your payment stub when you make the payment.
As a reminder, payments may be made with a credit/debit card online. Cash or check payments are accepted at any First Hawaiian Bank, provided they are presented with your billing statement.