A Message from DTRIC
We all enjoy celebrating important milestones in our lives – birthdays, weddings, graduations – and spending quality time with family, friends, and visitors with food and drinks. But we should never do it at the expense of someone's life.
That's why DTRIC Insurance has partnered with some of the state's best bartenders and mixologists to create Hawaii's Best Mocktails. Hawaii's Best Mocktails brings awareness to the important role of designated drivers, who can still have fun and join in the festivities with alcohol-free drinks that look and taste as fantastic as their cocktail counterparts.
We hope you'll try these recipes the next time you host a party at home or enjoy these delicious options on your next visit to these wonderful establishments.We all have a responsibility to prevent drunk driving accidents, and mahalo for doing your part to keep Hawaii's roads safe for everyone.
Cheers to you!
The DTRIC Team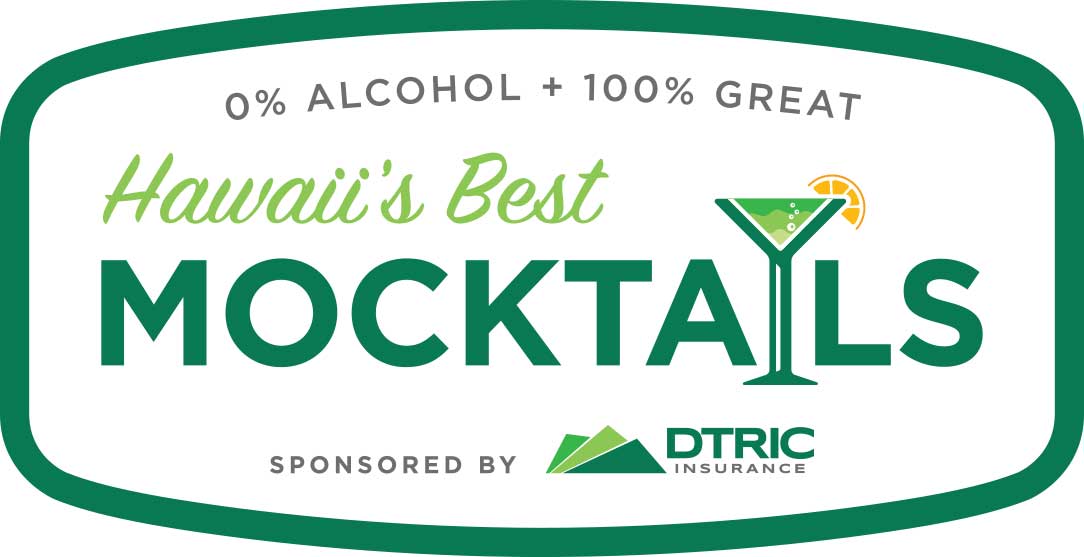 #HawaiisBestMocktails
DTRIC partnered with the Hawaii Food & Wine Festival to provide recipes online of non-alcoholic beverage, or "Mocktails," with delicious concoctions created by some of Hawaii's best bartenders.
Try them all using our easy-to-follow recipes!
Share your favorite mocktail creation on social media with the #HawaiisBestMocktails hashtag!
Couldn't join us for the live event? Watch the event, below!
Mocktail Recipes
Click on image to view each recipe
When you pledge to practice responsible, courteous, and safe habits on the road, you become a Drive Aloha Ambassador. We'll send you a Drive Aloha window decal to proudly display your commitment to promote traffic safety!