Our Mission
Drive Aloha is DTRIC Insurance Company's community initiative to promote traffic safety in Hawaii by encouraging the public to be courteous while on the road, embrace positive behaviors, and practice the "Aloha Spirit" to make our roads safer and friendlier. Through events, partnerships, and promotions, the campaign discourages poor and dangerous behaviors, such as use of cell phones, drunk driving, speeding, jaywalking, and other actions that can lead to accidents and could be avoided through safer behavior.
Why Drive Aloha
Hawaii is an island state with a population of about 1.4 million. Unfortunately, the traffic fatality rate in Hawaii over the last ten years is nearly twice as high as U.S. states with the best safety record.
In 2021, the traffic fatality rate in Hawaii was 6.7 per 100,000 people, an increase of 11% over the prior year. Driving under the influence, speed, and distracted driving were the top contributors of Hawaii's traffic fatalities. In 2021, Hawaii came in 5th in the nation for the highest rate of street racing with 70% more street racing violations than the national average.*
As a locally-based insurance company serving our community, DTRIC has a responsibility to promote traffic safety in order to prevent senseless accidents and fatalities, and aims to do so through its Drive Aloha campaign.
*Sources: National Highway Traffic Safety Administration, Insurify Insights.
Latest News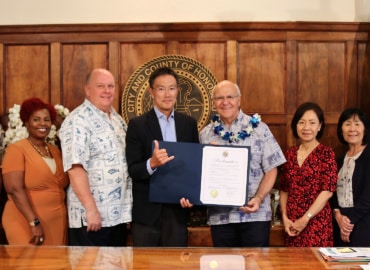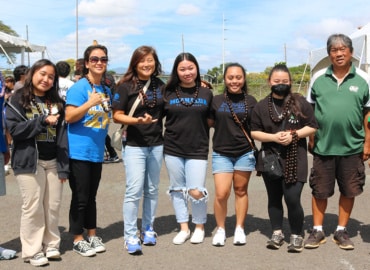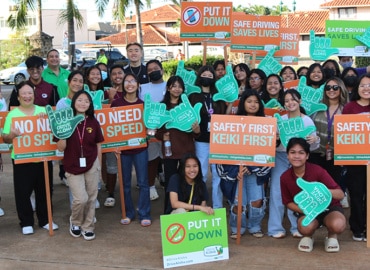 Become a Drive Aloha Ambassador
Advocate for Change
Join the movement to create safer and friendlier roadways by becoming a Drive Aloha Ambassador. When you pledge to practice responsible, courteous, and safe habits on the road, you become a Drive Aloha Ambassador. We'll send you a Drive Aloha window decal to proudly display your commitment to promote traffic safety!