2022 Drive Aloha PSA Winners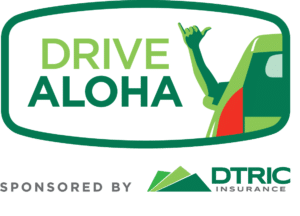 Drive Aloha is DTRIC Insurance Company's community initiative to promote traffic safety in Hawaii by encouraging the public to be courteous while on the road, embrace positive behaviors, and practice the "Aloha Spirit" to make our roads safer and friendlier. Hawaii's students are incredibly adept at developing videos for their social media content, so we've asked them to use their talents to create a video answering the question "What Does Drive Aloha Mean To You?" to help promote safer and friendlier roads across our islands.
View the entries of our winners and runner-ups from this year's contest below!
First Place
Congratulations to our Drive Aloha PSA Contest winners from Campbell High School!
Campbell High School's entry shared a serious message with a bit of humor that everyone should be able to relate to.
HINow Interview with Winning Video Creators
Campbell High School – Watch Out Aunty!
Second Place
Waianae High School Searider Productions – The Impact
Runner-Ups
Kalaheo High School – Drive Safe Hawaii
Kalaheo High School – High Five to Stay Alive
Maryknoll School – What Does Drive Aloha Mean to You?
St. Andrews Schools – What Does Drive Aloha Mean to You?
When you pledge to practice responsible, courteous, and safe habits on the road, you become a Drive Aloha Ambassador. We'll send you a Drive Aloha window decal to proudly display your commitment to promote traffic safety!