Work with an
Independent
Agent
Work with an
Independent
Agent
Work with an
Independent
Agent
Why DTRIC Insurance?
DTRIC Insurance Company, Limited (DTRIC) offers an array of business and personal insurance products and services. Based in Honolulu, we have been exclusively serving the State of Hawaii since our inception in 1992.
We always put our customers first by providing quality insurance products with outstanding service and aloha. By providing tailored solutions to our customers' insurance needs, we strive to be their source of trusted and reliable protection. For our independent insurance agency partners, we ensure that they have the right information and tools to provide the proper coverage for their clients.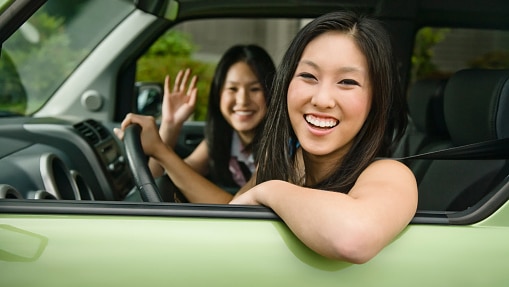 It's our way of saying mahalo!
Refer a Friend
If you are pleased with DTRIC, refer us to a friend for a free auto insurance quote. When they complete a free auto insurance quote, we will thank you with a $10 free Foodland gift card and your friend with a $10 free Foodland gift card.* The more you refer, the more you'll be rewarded!
*Current Foodland gift card promotion is valid until December 31, 2022. DTRIC reserves the right to change/terminate the Refer a Friend program and incentives at any time and without prior notice. Customers of independent insurance agents are excluded from this promotion.
DTRIC Celebrates Drive Aloha Champions
In recognition of the community's efforts to keep Hawaii's roadways safe and friendly for all users, DTRIC Insurance recently recognized the recipients of its inaugural Drive Aloha Champions awards.
For going above and beyond to creating safer and friendlier roads in Hawaii, DTRIC President and CEO Takuya 'Taku' Mitsueda (left) and Executive Vice President/Chief Underwriting Officer Dennis Rae (right) presented the inaugural Drive Aloha Champion awards to Community Champions Isabelle Scuitto and Maria Elena Lopez, Educator Champion Jan Meeker, and Corporate Champion Par Hawaii, represented by Eric Lee, Vice President of Branded Retail, and John Peyton, Retail Operations Manager.