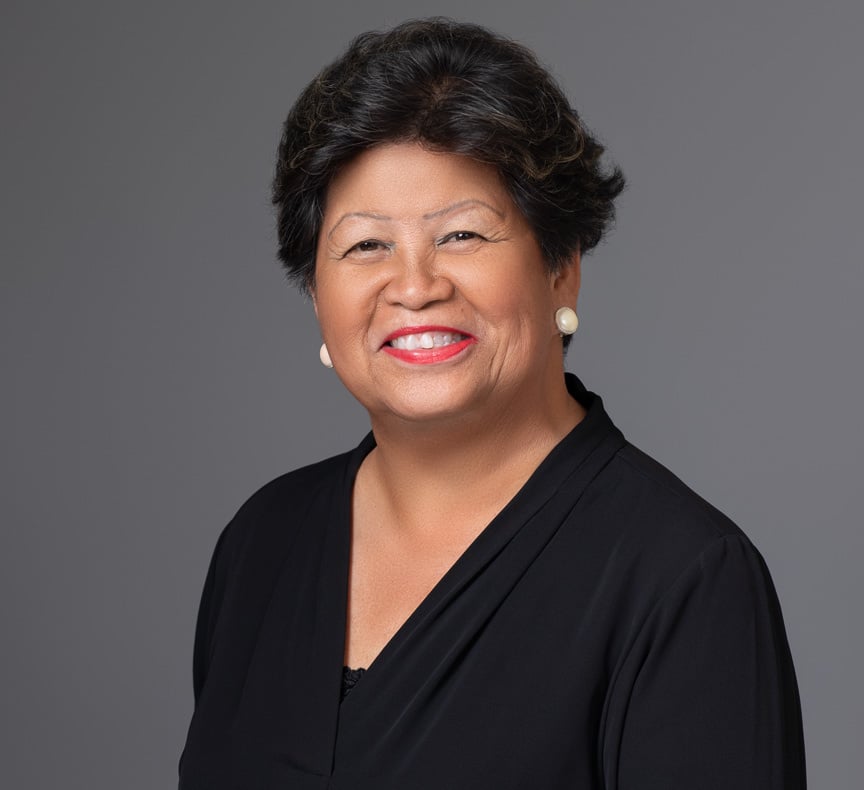 Vice President/Agency Relations
Martha Nobriga
As Vice President of Agency Relations, Martha Nobriga strengthens DTRIC Insurance's connections within the community. She is a veteran in Hawaii's insurance industry with over 40 years of experience.
Prior to joining DTRIC Insurance in 2014, Martha was Vice President/Account Executive at John H. Connors Insurance. She previously held various positions with Bank of Hawaii Insurance Services, First Insurance, Marsh/Seabury & Smith, Hawaiian Insurance Group, Triad Insurance Agency, and Mid-Pacific Insurance.
Martha is the current president of the Honolulu Association of Insurance Professionals (HAIP) and is a past president of the Underwriters Association of Hawaii. She is a Certified Professional Service Representative (CPSR) and Certified Professional Insurance Woman (CPIW). Martha has received numerous awards for her outstanding service and was recognized as Member of the Year by HAIP in 2012. She is also an active community member with various nonprofit organizations including March of Dimes and the Domestic Violence Action Center (DVAC).