Campbell High School Named Winner Of Inaugural Drive Aloha PSA Contest Sponsored By DTRIC Insurance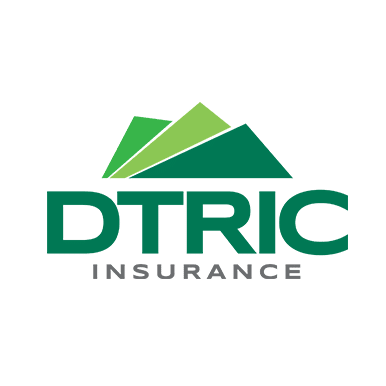 HONOLULU (January 19, 2023) – Students at James Campbell High School won $2,500 for their school with their entry into DTRIC Insurance's Drive Aloha PSA contest.  The Hawaii-based insurance company launched its first-ever Drive Aloha Video contest for high school students from across the state to put their videomaking skills to work by creating a video that creatively answered the question, "What does Drive Aloha mean to you?"
"We received some very creative, meaningly entries and it was tough to select the winners," said Taku Mitsueda, President and CEO of DTRIC Insurance. "The students from Campbell High School shared a serious message with a bit of humor that everyone should be able to relate to and one that resonated with our judges."
Campbell juniors Lina Reyes and Lucas Roberts, and senior Alyssa Hirayama, titled their entry "Watch Out, Aunty." The trio focused their message on how little distractions, like a cell phone, can have big consequences and presented the information in a humorous way.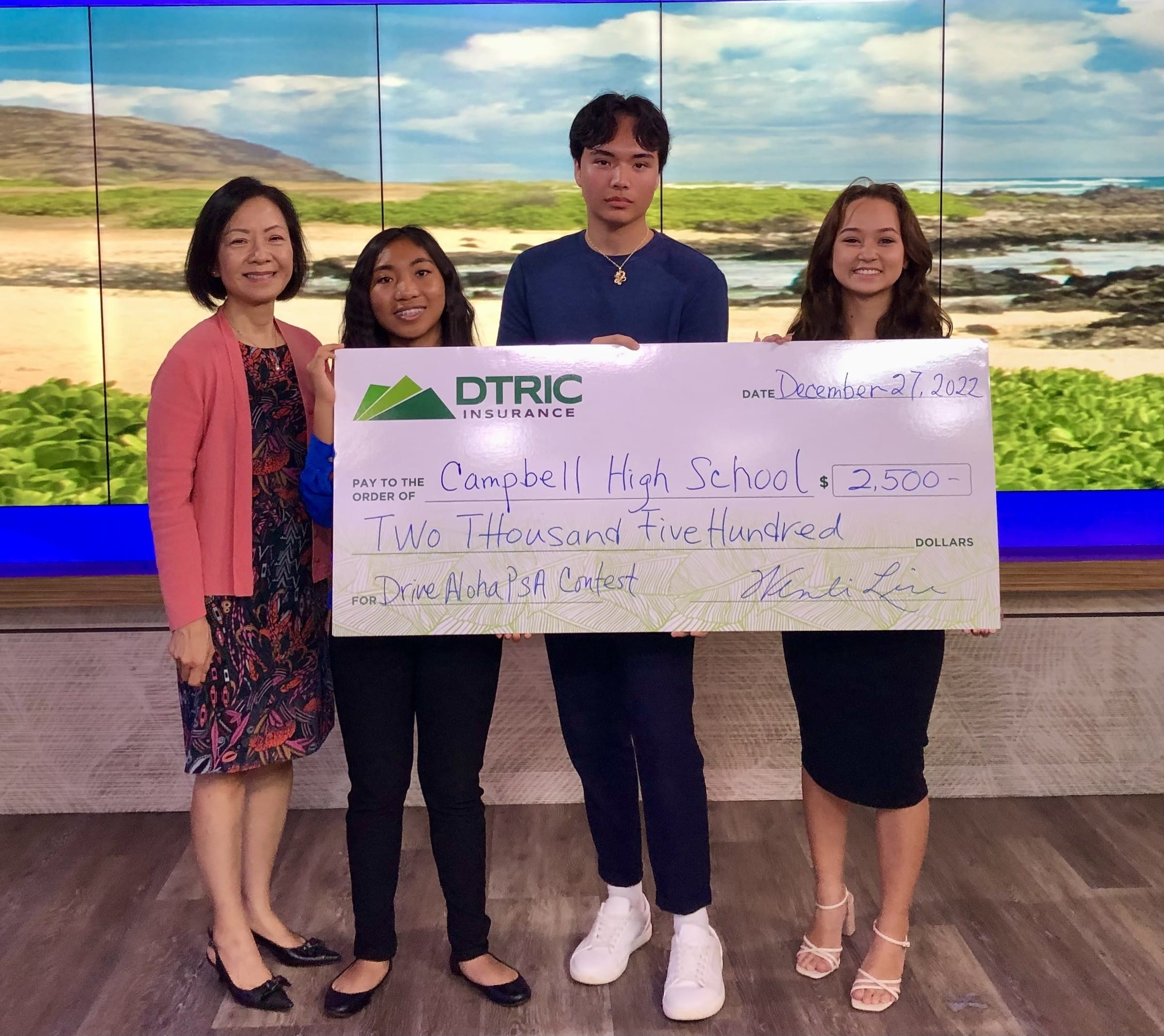 Wenli Lin, Chief Marketing Officer of DTRIC Insurance, presented $2,500 to Campbell High School students Lina Reyes, Lucas Roberts, and Alyssa Hirayama for their winning PSA video, "Watch Out, Aunty" in the inaugural Drive Aloha PSA Contest.
Waianae High School Searider Productions' video, "The Impact," was awarded second place and received $1,000 for its entry.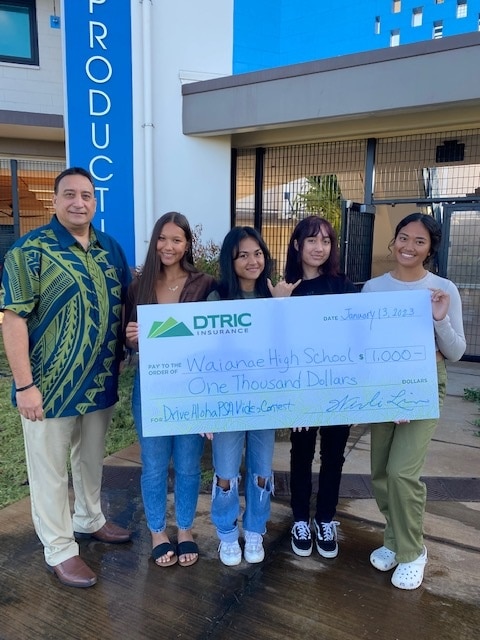 Jason Popejoy of DTRIC Insurance's Risk Consulting Services team, presented $1,000 to Waianae High Schools Searider Productions for their second-place video, "The Impact," in DTRIC's Drive Aloha PSA Contest.
Dozens of entries were received from high schools across the islands. To view the winning videos and runner-up videos, visit www.DriveAloha.com
The Drive Aloha PSA contest is a part of DTRIC's Drive Aloha initiative, which launched in 2016 to educate and encourage drivers, pedestrians, and cyclists to practice safe and courteous behavior and create safer, friendlier roadways across our islands. Drive Aloha encourages people to take the safety pledge to be courteous drivers, embrace positive behaviors and practice the aloha spirit to make the road safer and friendlier for everyone.
About DTRIC Insurance Company, Limited
Established in 1992, DTRIC Insurance Company, Limited, offers personal lines of insurance including auto, homeowners, renters, and umbrella policies. It also provides a wide range of commercial lines of insurance, including general liability, property, and workers' compensation. DTRIC is a member of MS&AD Insurance Group, Japan's largest insurance holding company and the fifth largest property and casualty insurance group in the world. Learn more at www.dtric.com.
MEDIA CONTACTS:
Becker Communications, Inc.
(808) 533-4165
Scott Ishikawa – (808) 227-2350, cell
Jocelyn Collado – (808) 392-5737, cell