DTRIC Insurance Plants 30 Trees in Celebration of 30th Anniversary
HONOLULU (April 23, 2022) – In celebration of the company's 30th anniversary, the senior leadership team of DTRIC Insurance planted 30 milo trees on the North Shore on Earth Day, April 22, to help restore the land and ecosystem, as well as demonstrate its commitment to creating a more sustainable Hawaii.
"Our three decades of success would not have been possible without the support of the local community," said DTRIC president and chief executive officer Takuya "Taku" Mitsueda, who noted that the milo trees were planted in representation of their customers, employees and agency partners. "There is no better way to commemorate DTRIC's anniversary than by living out our mission of raising environmental awareness among employees, our communities, and the next generations."
The tree planting took place at Gunstock Ranch's Hawaiian Legacy Forest on the North Shore. Hawaiian Legacy Forest team will monitor and nurture the trees into an endemic ecosystem supporting a diverse population of plant and animal life.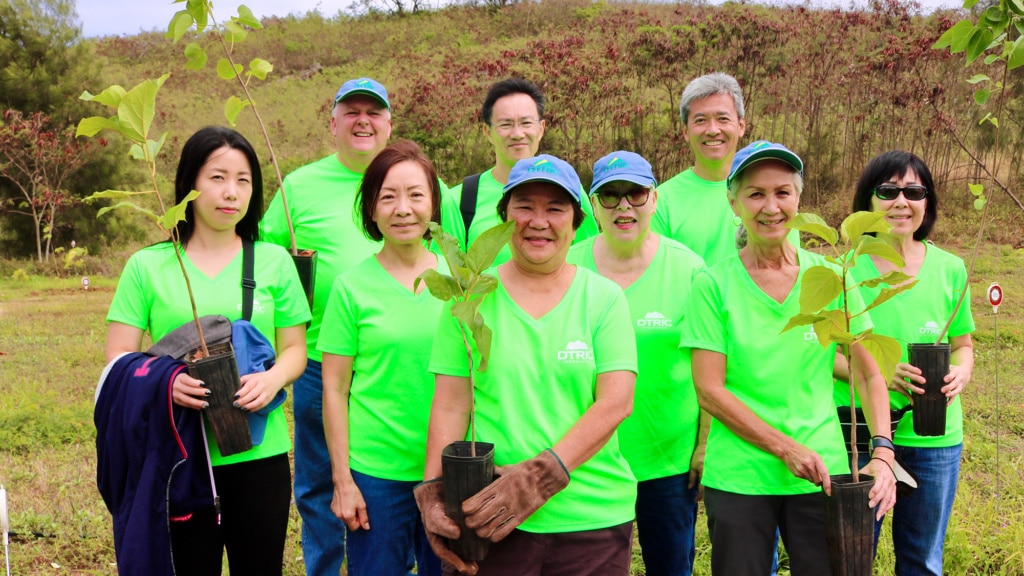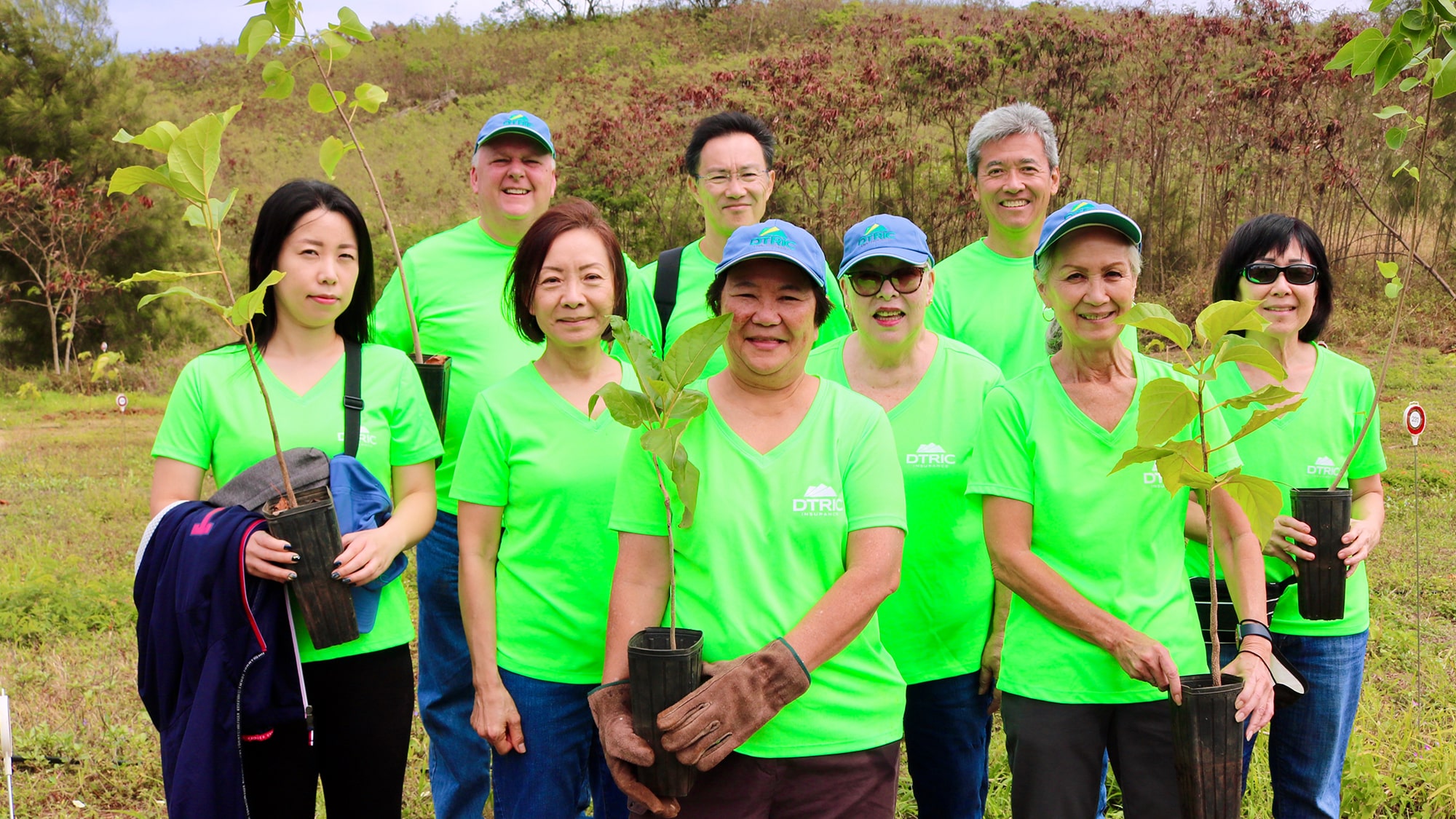 About DTRIC Insurance Company, Limited
Established in 1992, DTRIC Insurance Company, Limited offers personal lines of insurance, including auto, homeowners, renters, and umbrella policies. It also provides a wide range of commercial lines of insurance, including general liability, property, and workers' compensation. DTRIC is a member of MS&AD Insurance Group, Japan's largest insurance holding company and the fifth largest property and casualty insurance group in the world. Learn more at www.dtric.com.
MEDIA CONTACTS:
Becker Communications, Inc.
Jocelyn Collado – (808) 392-5737, cell
Scott Ishikawa – (808) 227-2350, cell