DTRIC Insurance Teams Up with Mokapu Elementary School in Asking Adults to ``Drive Aloha`` This Summer
KANEOHE (May 14, 2022) – With the school year coming to a close and summer just around the corner, the students, staff and parents of Mokapu Elementary School on Marine Corps Base Hawaii held a sign-waving this week to remind drivers to Drive Aloha.
The school's 40-member student JPO team held signs and banners to ask drivers to be mindful around school zones and their respective neighborhoods and communities later this summer.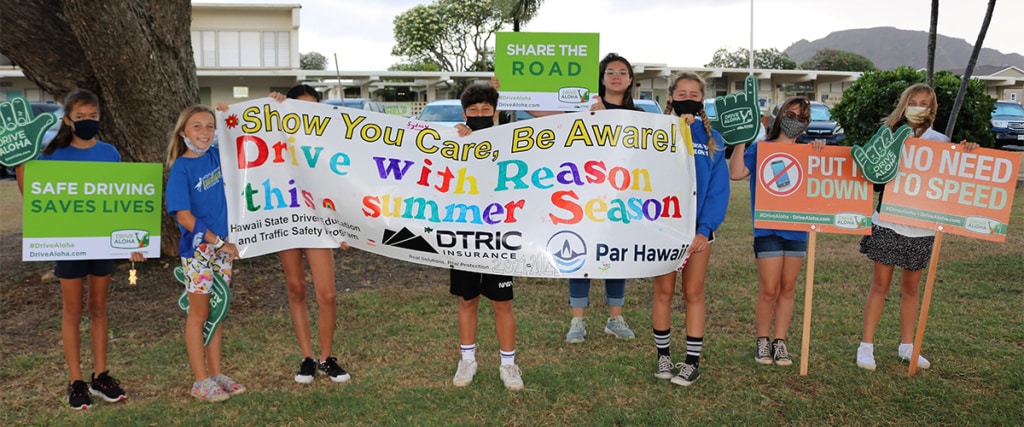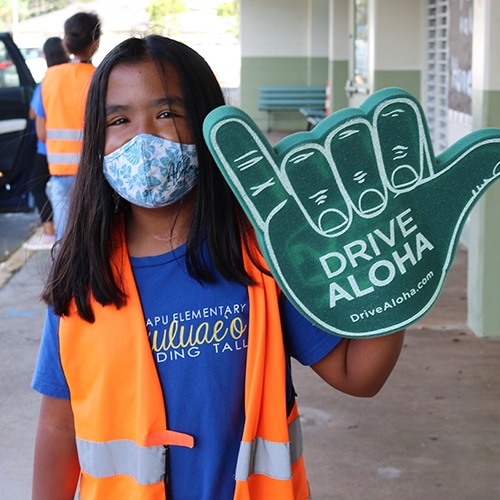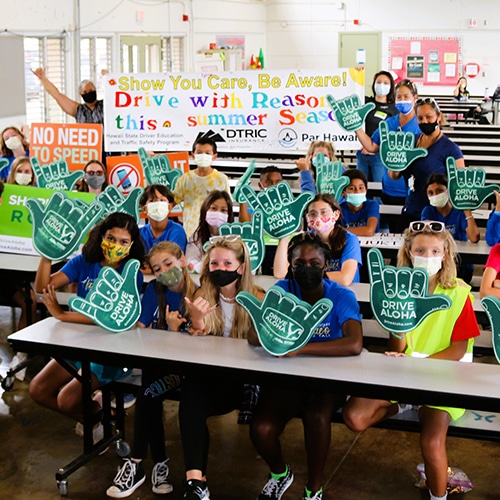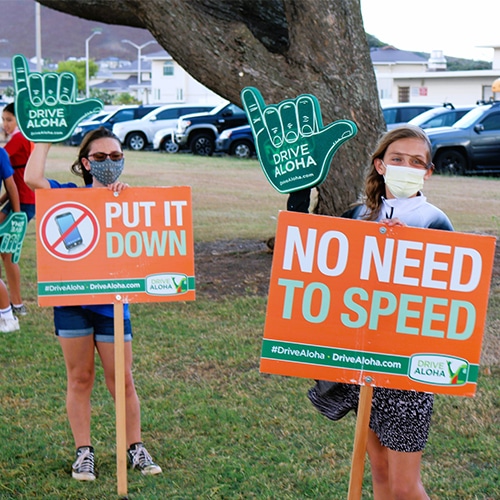 About DTRIC Insurance Company, Limited
Established in 1992, DTRIC Insurance Company, Limited offers personal lines of insurance, including auto, homeowners, renters, and umbrella policies. It also provides a wide range of commercial lines of insurance, including general liability, property, and workers' compensation. DTRIC is a member of MS&AD Insurance Group, Japan's largest insurance holding company and the fifth largest property and casualty insurance group in the world. Learn more at www.dtric.com.
MEDIA CONTACTS:
Becker Communications, Inc.
Jocelyn Collado – (808) 392-5737, cell
Scott Ishikawa – (808) 227-2350, cell